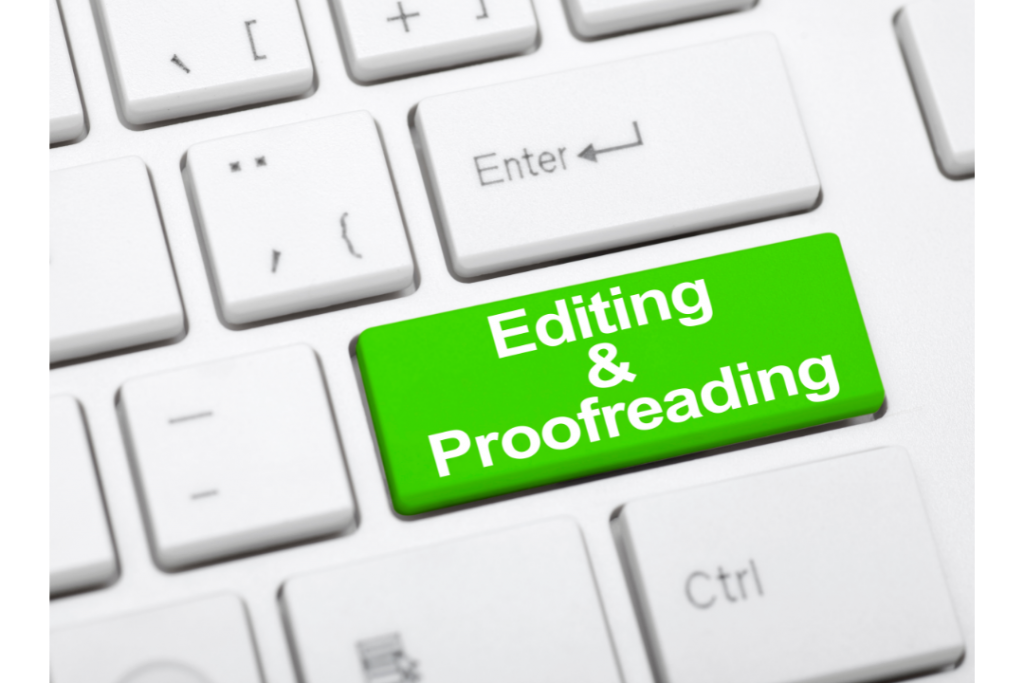 Editing and proofreading are often used interchangeably, but are actually distinct steps in the process of document preparation. They work together to achieve the goal of making a piece of writing as error-free, readable, and clear as possible, as well as to communicate the right message to the intended audience. 
Editing versus proofreading
The goal of editing is to enhance the overall quality of writing by making sure that the piece of content you have written is structured and well organised, reflects the clarity of your thoughts, and flows well.
Editing works on the core features of writing and requires you to collaborate with your editor to remove inconsistencies in your content, ensure smooth transitions between paragraphs and that the idea you are looking to convey shines through in your writing.
Editing is often considered an art and requires a lot of input from your editor. The editing process involves refining the flow and quality of a written piece of content, and includes work on the content, clarity, style, structure and quality of evidence, analysis and referencing. Professional editors, like the WordsRU team, also rewrite some sections of text to improve the overall standard of the writing and to meet the objectives of the document.
The definition of editing can vary for each person depending on the purpose of the document you are preparing. That is, it could assist a writer, academic, or a person writing a blogpost or thought leadership article in differing and uniquely helpful ways.
For instance, if you're an academic, editing can help you make sure that your argument is complete, that your evidence backs up your argument, and that your writing satisfactorily answers the question. The editing process can also help a writer find their "voice".
If editing is an art, then proofreading is a science. It has to do with eliminating spelling, typographical and grammatical errors from your writing. It is the final step in the writing process, and may also involve the removal of formatting errors and fact checking.
Neglect proofreading at your own risk, as it can save you from embarrassing mistakes in your writing. This is also a very good reason to not leave proofreading to spelling and grammar check features on our computers or laptops, not to mention the autocorrect feature on mobile phones!
Both editing and proofreading are tasks that are to be undertaken after you have written your first draft. Avoiding editing when you put pen to paper (or fingers to your QWERTY keyboard, for that matter) can help you avoid writer's block and to focus on developing and connecting ideas.