After your journal article has been written, your next step is to get it professionally edited. But maybe you don't know what to look for when searching for that editor or company that provides an English editing service. To help you maximize your chances of publication in International Journals, you'll find several journal article editing tips for students listed below.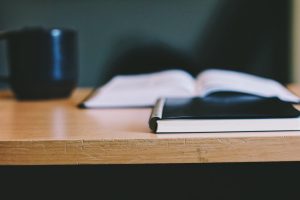 How to Hire a Professional Journal Article Editor
A professional journal article editor must understand that academic articles must adhere to certain conventions relating to structure, voice, and style. In addition, your editor must check your journal article to make sure that these conventions are followed. An excellent editor will consider your articles purpose, its argument, and how your materials are organized so that your writing appears clear and makes sense to the reader.
Make sure to mention to your editor that you want your in-text citations, reference list and bibliography proofread and copyedited too. Further, each reference must comply with your school's proper form and academic style.
Tips to Follow Before You Sign Off with Your Editor
Before you sign off on your journal editor's revisions, make sure that your content, its intentions and your voice have not been altered due to the editing process. Most professional journal editors know enough not to change your content's words to negatively impact the original research and intended message. However, it's important for you to pay attention to the suggestions and recommendations made by your editor that will improve the article and hopefully guarantee its publication.
Consider Hiring a WordsRU Academic Editor
At WordsRU, our accomplished academic editors will provide follow-up opportunities for you to ask questions or to help re-edit a paragraph or two that you've rewritten due to the editor's suggestions in the article.
Sometimes it's necessary to add information to your reference list entries after your journal article has been proofread and edited. Make sure your editor is agreeable to re-edit or revise a few sentences before considering the editing process complete.
Is English Your Editor's First Language?
Furthermore, it may seem obvious if you are submitting a journal article to an English language publication, but it is truly important to make sure your editor speaks native American English. English as a second language will harm your work rather than improve it, so make sure you ask if your editor is qualified.
Don't Forget About Formatting
Finally, make sure that your editor is familiar with your university's preferred format, such as APA or MLA. Your article can get quickly rejected if you have not followed the school's recommended formatting for your journal article. Additionally, when you intend to submit your journal article to an international publisher, make sure you understand their style guide and requirements. If needed, ask your editor to comply with the parameters you've supplied.
Know What You're Getting with a Journal Article Editing Service Provider
In addition to spelling, grammar, citations and references, you'll want to make sure you understand the deliverables, the cost, and the date you can expect delivery of your edited article.
Is this the first journal article you're submitting to an editor? After reading the editing tips above, do you have any outstanding questions we can help you answer? We're happy to assist. Thanks for reaching out to us.