Do you write your own content for your home business website?
Are you prepared to do better than your competition by advertising your business website? Are they marketing on Facebook, and you would like to do that too? Would you like a better campaign than your competitors? It will take some learning and determination, but you can gain the education from the article below.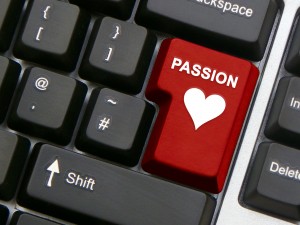 Use all of the options available to you on Facebook when using it to market your business. There are so many different ways that you can customize your page and getting a professional to edit your writing. The key is knowing exactly what those options are. If you need help there are many websites, including Facebook, that can give you some insight.
Having a discount or a freebie on your Facebook page is a great way to increase followers. People love freebies. Offering a freebie or other discount will encourage your followers to share the offer. When people share your offer, you are exposing your business to additional customers that may not have heard of you. For example, at WordsRU, we offer a free sample edit. Have you tried it? It's our way of assuring you that we value our clients.
By using the Power Editor, you can get your marketing post into a mobile user's newsfeed, the best way to reach those who aren't using a traditional computer to access Facebook. In fact, there are also "Desktop News Feeds" which go to those on computers as well, so you can target both.
If you have a follower complaining on your Facebook page, try your best to resolve the issue publicly. This will let others know that you are a reputable business and will handle all of your obligations. If you cannot resolve a dispute with a customer publicly, try handling it in private.
Make regular posts on your Facebook page. Setting up a page, putting in multiple posts on the first day, and then ignoring the page for the next several months will do nothing to improve your business. Set up a schedule for posting that meets your business's purpose for the Facebook page, and stick to it. If you need help writing your Facebook posts, hire an outsourcer to write and edit for you.
Consider investing in Facebook Ads. You can pay a fee to have a certain number of targeted Facebook users see your ad. This is an excellent way to get more subscribers for your page. You will get better results if you offer a discount to the new subscribers or organize a giveaway.
When you get advice about "the best" of something, such as the best type of post, or the best type of content, or the best time to post, it will already no longer be the best. Why? Because your competition has read that post too and will be following it. Research your target audience and figure out your own personal "bests."
Put together a Facebook contest. People love fun things like contests and quizzes on Facebook. It's one of the things that makes the social media site so very special. It's not that hard for your company or brand to put together a contest, and it can really open up the engagement level of your community.
Talk density helps you figure out how many people are mentioning you or your products on the social media platform. You want your talk density to be around 15 percent or more, as that would mean that you are getting plenty of attention. If it is lower than that, consider changing things up or adjusting your marketing strategy.
Post about your milestones on Facebook. You could for instance let your subscribers know about your sales volume, the launching of new products or the anniversary of your most popular products. This is a good way to draw attention to certain products while creating a positive image for your brand.
Only post professional-looking photos on your wall. They will really help raise the perception of your company. When using personal photography, use a high-quality camera and only post shots which won't offend anyone.
Use contests to build interest. For instance, you could have users posts videos of themselves using one of your products. Then, at the end of your contest, pick a winner.
Learn all you can about how Facebook functions. The more you know about how it works, the better of a chance you will have at making it work for your business. Go to the help page on Facebook; you can find some extra tips there. You will enjoy the outcome.
The competition should now be quaking in their boots. Now you'll be the master of success. Consider the tips presented here, and take this opportunity to reach out and create your base of customers. For copywriting, SEO, or editing services, we can help.