You might enjoy spending time with your family, but did you know you can have a happy home life while pursuing your dream of writing? Many men and women who dream of writing a book often feel that to devote time to writing he or she must give up other personal time. But let me ask you this: Do you have a hobby that you are passionate about and always find time to dedicate to that personal pleasure?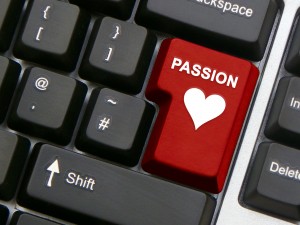 Maybe you love gardening, hiking, or working out to maintain your fitness goals. Realistically, those personal pleasures do take time, but at the end of the day, week, or month, you have probably achieved some goals you set for yourself, is that correct?
It's the same way with having a desire to write and not knowing where to start. You can begin by reading or listening to audio books. It's an inexpensive hobby too, because you can visit your local library and borrow books for free. You can also purchase books at discounted prices at yard sales and book swaps. A fun way to share your love of books is to join or start a book club.
Learn as much as you can about your writing hobby through research. You no longer have to take courses or sign up for college to learn how to do something. All you need is the right book or a great online tutorial to get you started. Dedicate a few days just to research new projects ideas and approaches.
Have you ever thought about writing dialogue for a comic book? A cool hobby to have is to start reading comic books. Comic books are still going strong and they're not just for children. There are many adult themed comic books and they can be very fun to read. You might even catch onto something that may become a movie in the future.
Finding Your Passion for Writing
If you are looking for an intellectual hobby, but don't have a lot of money to spare, try reading and writing. Books can be obtained very cheaply at yard sales or thrift shops, and writing requires little more than paper and pen. Both keep you busy, teach you things, and will expend your creative energies in positive ways!
Many people have found blogging to be a great hobby, and therapeutic as well. If you happen to need a fun way to pass time, consider writing online, and possibly gathering a following. If you're good at it, you can even make money by putting ads up on your blog. Either way, it's a wonderful hobby you can learn a lot from.
A great hobby to pick up is to start writing. Writing is fun because it allows you to be truly creative. You can come up with your own compelling story with characters that you created. You can also do it just about anywhere such as at home, the park, or on the train.
Consider starting a blog about whatever your personal passion is. Writing about something that draws your attention during your leisure time is a great way to enjoy it even more. You can even use it to connect to fellow enthusiasts who share your passions, both online and possibly in real life too.
Also keep in mind that editing and proofreading service companies, such as WordsRU have editors waiting to hear from you. They work 24/7 to help new and experienced authors with every type of written work imaginable. Why not give them a try?
Remember that it doesn't matter what you write if you feel passionate about your story or genre. Most likely you have knowledge you can share in a nonfiction book too. Take some time to review your options, and have a great time writing and publishing your first story!