It always amazes me why writers think they can proofread and edit their own work. Did you know that professional authors and dissertation candidates always hire professional editors?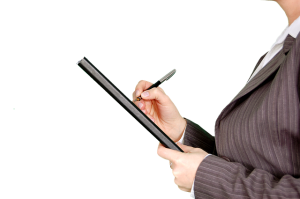 What Can You Gain By Hiring A Professional Editor?
Editing services can improve your written work for book manuscripts, business documents, and academic essays and dissertations. But maybe you're thinking to yourself that you are quite proficient at English and it's easy for you to proofread and edit your own work. That's good for you to think like that, but have you considered that you are so close to your work that you might not have the "eyes" to see your own mistakes?
Catching Editing Errors
After you write your document, the next thing you must do is to proofread your work. That way, you can be sure your work is not filled with errors that prevent you from sending your message across to your intended readers. However, you cannot always rely on yourself to spot all the lapses in your document. Chances are, your eyes have gotten used to your writing, and you will surely miss several errors.
Can You Afford to Publish Your Work If It Contains Errors?
The answer is No! You cannot afford to publish or submit any error-filled written material, especially if it is a major paper for school, an important business document, or a novel. To be sure that your written work looks professional and can be understood by all readers, it is best to use a professional editorial service that will improve the copy's quality.
What Are the Benefits of Hiring a Professional Editing Service?
You can gain many benefits from hiring an editor to check your work. First, you get an expert's opinion on how to improve your manuscript. Editing services usually include an editor's analysis or critique of your work, which states what needs to be adjusted, added, or removed from your document. Second, you get fast results, typically within one or two business days. As a result, you can save time, and you can continue completing your other tasks.
The greatest thing about having your work checked and edited by a professional editing firm, such as WordsRU.com or a freelance editor is that you can rest assured that your work is clean, clear, concise, and readable to pass the strictest tests by the public. An editor helps you improve the quality of your work by doing the following:
Ensure that sentences are grammatically correct
Organize thoughts to make sure that the sentences are coherent
Fix transitions to make sure that the sentences flow smoothly
Remove redundant and unnecessary words or sentences to ensure brevity
Check for jumps in logic and inaccuracy of facts
Enhance word choice and sentence structure for clarity of thought
Correct formatting and style inconsistencies
Checking the copy for jargon, slang, sexist language, etc.
Ensuring that all cited references in the manuscript are added to the bibliography
Many editing services also offer ghostwriting services for those who are constrained by time to write their own work.
Are There Drawbacks to Hiring a Professional Editor?
The only drawback of hiring an editor is that you may have to pay more if the editing firm offers fast response times. Editing services may cost you a few bucks, but the amount you spend is nothing compared to the disaster that would happen once you find out that your work contains grammatical errors and confusing statements. Simply put, you may have to spend more money for a book or a printed thesis that is inferior in quality.
Many editorial services offer editing and proofreading services for a wide array of writing projects such as books, magazines, newsletters, brochures, college essays, among others. To find the best editing firm or freelance editor for your writing project, conduct an online search, read feedback and testimonials made by customers, and ask around for recommendations.
Free Sample Edit
To make sure you're getting the best service available, look for those editing companies who offer a free sample edit; WordsRU Professional Editing Services offer writers a free sample edit before placing your order. Why wait? Get your free sample edit today.