Before paying for a world-class company to print and bind your dissertation or thesis, you might want to consider this checklist of dissertation book binding service options before you make your final selections.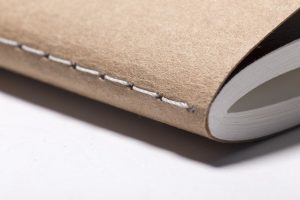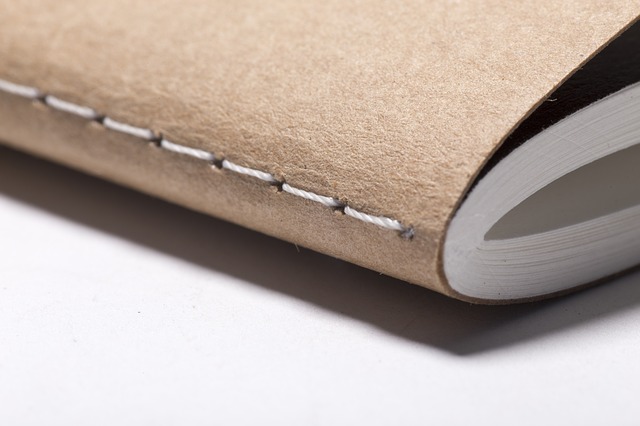 Dissertation Binding Service Options
Listed below is a checklist of choices you'll have to make when placing your order.
[  ]        Hard cover
[  ]        Soft cover
[  ]        Full-color printed cover
[  ]        Cloth cover with foil stamping
[  ]        Imitation leather cover with foil stamping
[  ]        Ask if you will have to pay additional costs for foil stamping
[  ]        Number of copies to order
[  ]        Ask if the printer has a minimum quantity requirement
[  ]        Choose cover color for cloth and imitation leather books
[  ]        Choose color of foil stamping for front cover and spine: Gold or silver
[  ]        Create a text mock-up for the front cover and spine
[  ]        Contact or visit websites that deal exclusively with binding and printing dissertations
[  ]        Ask if your university has recommendations for book binding companies
[  ]        Get a price quote and compare it with other companies for quality, service, and price before making your final decision.
[  ]        Find out if the company requires a set-up fee before you make a commitment to proceed
[  ]        If you've procrastinated in completing this phase of your project list and you need to request rush processing, find out what the additional charges will be, and get a written commitment that your book will be delivered on the date you need it.
[  ]        Make sure you know the number of pages that you'll want printed.
[  ]        Look at standard book sizes and choose dimensions that will show off your work with quality and excellence. For example, perhaps you will want a 6×9, A4, or 8×10-inch book. Your printer should ask you this question, but you must know in advance what size book you will want printed.
Dissertation Book Binding Service Resources
If your university has no preference for where you might have your dissertation printed, listed below are several companies that specialize in academic publishing.
PHD Book Binding Services
Book1One
ProQuest Dissertation and Thesis Dissemination
Long's-Roullet Bookbinders
Reasons for Publishing Your Dissertation
Over the years, PhD candidates and students have published their dissertations for several reasons. Here are three examples:
As a research project
As a formal declaration of their hard work that they can display in their home library
As a published book for all the public to read
Dissertation Book Case Studies
Curious about this topic and wanting to learn more if there were public case studies where students actually published their dissertations as a book, I looked online and was quite intrigued by the following story [cited at http://www.press.uchicago.edu/Misc/Chicago/288463.html].
A young scholar completes a Ph.D. thesis and is congratulated by the supervising committee. A first-rate work, it deserves the applause. "You must publish this, Pat, and soon," one committee member says, and goes on to suggest two or three publishing houses to which Pat might now write. Encouraged by the response, Pat sends off the manuscript, fresh from the defense. Then the author waits, but it's not a long wait. The manuscript comes back from the publisher. The pages, which appear not to have been disturbed, are accompanied by a note. It isn't even a personal note, just a form letter. "Dear Author," the letter reads, "Terribly sorry. We don't publish unrevised dissertations." The new Ph.D. is understandably frustrated. "If scholarly publishers don't want what I've just written, why was I advised to write this, and to write it this way? I'm encouraged to publish quickly. My committee praised my work. But publishers don't want it. What am I doing wrong?"

The answer is easy. Pat wrote a thesis, not a book.

A dissertation is written under the watchful eyes of a director and an advisory committee. Sometimes that structure may be a burden, or even an obstacle, for the writer. Having the wrong committee can make writing slower and more difficult than it need be. But whether one's doctoral advisors form a well-knit team or a dysfunctional family, they form a support group, one handed to the writer by the university.

Once you leave the institution where you were awarded your degree, that support structure can seem, in retrospect, a great asset no longer in reach. Your university's requirements, down to the language of your dissertation proposal and the number of chapters your committee insists you produce, constitute a set of rules—a grammar, if you like—within which you produce the dissertation. That framework is both a harness and a help, and it determines the shape of an argument, the nature of the prose, the pace of writing, even the place where the writing will be done.

Pat, the new Ph.D. whose unrevised dissertation has just been rejected by a publisher, isn't doing anything Pat hasn't been led to believe is right. But the operating instructions of scholarly publishing rarely form a part of graduate training, which means that young scholars are usually thinking about the academic book business for the first time when the dissertation is already complete. That's late.

In today's market, even a first-rate dissertation may fail to find a publisher, at least on the author's first try. Who then is at fault? An inexperienced writer? A cautious editor determined to minimize financial risk for the publishing house? A dissertation committee out of touch with scholarly publishing today? The tenure system, with its demand for book-length publication in the face of increasingly unattractive odds?
Further on in the excerpt, I did agree with the author's comments.
It's hard to pick up a dissertation and hear its author's voice. Dissertations don't pipe up. Like the kid in the choir who's afraid she cannot carry a tune and doesn't want to be found out, the dissertation makes as small a sound as possible. Often that sound is heard by a committee of from three to five scholars, and no one else. Revising a dissertation is partly a matter of making the writer's text speak up.

But what is it about the dissertation that makes it so unlikely that it can be made to speak? One senior scholar, veteran of many dissertation committees, cheerfully told me that the doctoral thesis was, at heart, a paranoid genre. "You're writing it to protect yourself," the professor observed, and meaning, too, that you are therefore not writing in order to create as bold and imaginative a work as possible. The dissertation is always looking over its shoulder. If you're writing in literary studies, for example, your dissertation may be looking backward to be sure it's safe from Foucault, Freud, Butler, and Bhabha, not that any of these worthies are threatening either you or your thesis in any way. To disarm your deities, you cite, paraphrase, and incorporate the ideas of leading scholars now at work. You pour libations to the loudest of the influential dead. The more you do this, the more difficult it becomes to see where your own work ends and the ideas of the Masters begin, so thoroughly has your writing absorbed a way of expressing itself. Then there are the scholars who sit on your dissertation committee. They may not be famous, but for the moment they are the Kindly Ones—the Eumenides—and you will want them on your side. These are natural responses to authority, to one's teachers, to those who will pass judgment on your work. All this looking over the shoulder may be good for self-protection, but it gets between you and the book you would like to be writing.
What are your thoughts about publishing a dissertation as a book? Leave your comments below.